Share
I have a huge obsession with cookbooks, and I especially love celebrity cookbooks. I started cooking for myself at age 18 and found a serious passion in the kitchen. This later translated into teaching myself to be comfortable with food and enhanced my creativity. I always find celebrity cookbooks interesting for many reasons. Why is it we are fascinated with how other people eat? I'm not sure, but all I know is, of all the cookbooks I own, the celebrity ones are usually the ones I go back to, time and time again. Celebrities aren't just neck deep in money and fancy clothes. Many are pretty awesome in the kitchen too. Check out these celebrity cookbooks and let me know if you've read one, or have a favorite of your own!
---
1

It's All Good by Gwyneth Paltrow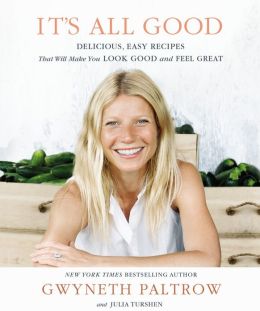 I just love Gwyneth Paltrow and her newest cookbook is one of the best celebrity cookbooks to own this year. Not only is it full of dishes she personally created, but all the recipes are healthy, delicious, and filling. The book isn't centered on dieting, but more on eating in a really clean, healthy way. I love that! Gwyneth embraces the powers of nutritious foods in this book. Her first book, 'My Father's Daughter,' published in 2011, is also a wonderful cookbook full of recipes she created, or that were passed on from her family. It is more of a general, traditional cookbook with family favorite dishes, more so than one focused on primarily healthy eating. If you get a chance to get a copy of Gwyneth's new cookbook, 'It's All Good,' you're in for a real treat. She has everything from egg dishes to fish dinners to raw foods and even brownies and ice cream. Best of all- it's all guilt free!
---
2

The G Free Diet by Elisabeth Hasselbeck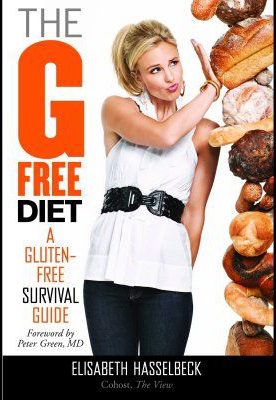 Even if you're not gluten-intolerant or not concerned with gluten intake, this book is a wonderful cookbook to own, full of amazing recipes. Hasselbeck discovered she had a gluten allergy and had to rehaul her diet, thus she created this book filled with her own recipes. The book also contains a guide to living gluten-free, and it defines what gluten actually is and how to find it in any food. The book contains a gluten free shopping list and gluten-free restaurant guide for all major cities. If that's not enough, the book also comes with a free app download to aid in eating out on a gluten-free diet. This book is helpful, smart and unique, and it's full of interesting recipes.
---
3

Beauty Detox Foods by Kimberly Snyder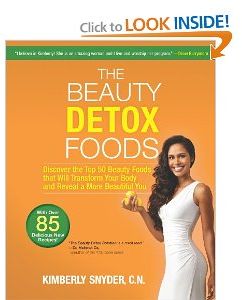 Celebrity Nutritionist to Drew Barrymore, Fergie, and more, Kimberly Snyder is one of the hottest celebrity nutritionists out there right now. Her new cookbook is one everyone should own, in my opinion. Whether you're vegan or not, her book is full of delicious, healthy recipes that use 50 of nature's most powerful detox beauty foods to naturally make you prettier, healthier, and happier. The new book has full pictures for every single recipe, and has everything from smoothies, entrees, deserts, juices and salads, plus more. You'll also learn ways to incorporate these beauty foods into your everyday life in an economical way. Who wouldn't want to learn to eat pretty? I know I do!
---
4

If It Makes You Healthy by Sheryl Crow
Sheryl Crow's well known public battle with breast cancer has made her an inspiration on all levels in my opinion. When she battled breast cancer, she sought out the help of a celebrity chef who inspired her to eat more locally and seasonally. This enhanced the vitamins she took in from her foods, and supplied her body with what it needed. From there, Sheryl and her chef wrote this cookbook, which includes over 125 recipes of seriously healthy foods that are full of flavor. From everyday dishes to dinner party ideas, she includes simple foods that are easy to prepare and fun to make. I definitely think this cookbook should be in every girl's kitchen since it teaches us to eat seasonally and locally whenever possible.
---
5

Cooking with Love for Family and Friends by Eva Longoria
Eva Longoria is well known for her sexy character Gabrielle Solis on the television show Desperate Housewives, and while no one can negate her beauty, most don't know how passionate she is about cooking. Eva grew up cooking for and with her family. In this cookbook, she shares some of her favorite recipes from her childhood and ones that she has created since then. Growing up in Texas, Longoria learned what it means to cook seasonally, locally and how to cook for her family and friends. She provides full color photos in this book of every one of the 100+ recipes. The book contains dishes for every type of cuisine from American to ethnic, to French to Italian dishes and more. I know I sure would love to learn how to cook a French meal to impress my friends, wouldn't you?
---
6

Eating for Beauty by David Wolfe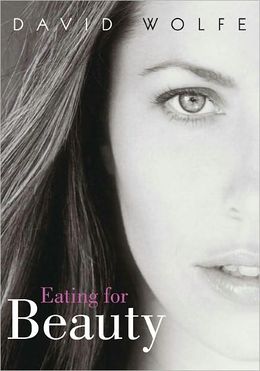 If you haven't heard of David Wolfe, then let me introduce you to one of my favorite celebrities in the health food world. David has been famous for a decade now for making women more confident in their bodies, healthier, and more beautiful- all through their diet. This book teaches us how to eat for beauty without deprivation or dieting. It is such a wonderful way to balance ourselves in a world full of restriction, calorie deprivation and celebrity diet overload. When you eat for beauty as this book describes, you no longer feel deprived, hungry or tired. I have read this book over 10 times and always go back to the recipes in this book to feel better, look better and feel nourished on a deep level. With 30 recipes and an overview of foods to eat for beauty, this is one book I highly recommend.
---
7

The Kind Diet by Alicia Silverstone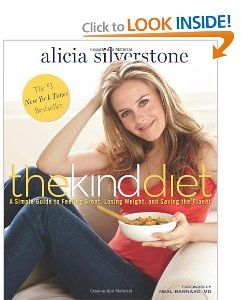 Alicia Stone is much more than a well-known actress these days. In this book, which came out in 2011, Alicia explains how she was led to a vegetarian diet, and then a vegan diet for health and skin purposes. This book is not made to convince others that they should make the switch, but instead, to showcase how delicious vegetarian and vegan foods can be. She emphasizes adding more of these through her delicious recipes, even if one is not vegetarian or vegan. She has everything included in the book from tips for great digestion, tips for skincare, how to eat for beauty and health, and most importantly, how to eat for our planet's health. This book is not a diet book, but is full of creative, delicious foods. Everything from savory to sweet and in between, The Kind Diet is one of my favorite books to go to for inspiration and fun, new ideas for dishes in the kitchen.
I love finding a great new cookbook, but am always intrigued by celebrity ones even more so. Do you have any favorite celebrity cookbooks in your kitchen?
More