Share
Check out these interesting places to visit in LA the next time you are in town. I love LA. I've lived here 7 years now and consider it my new home. There is so much to do in this city, it's never boring. LA has such a rich history that I'm still discovering new facts even after all of the time I've spent here. This list includes some of my personal favorite places to visit in LA but as always, I'd love to hear about any additional recommendations.
---
1

The Griddle Cafe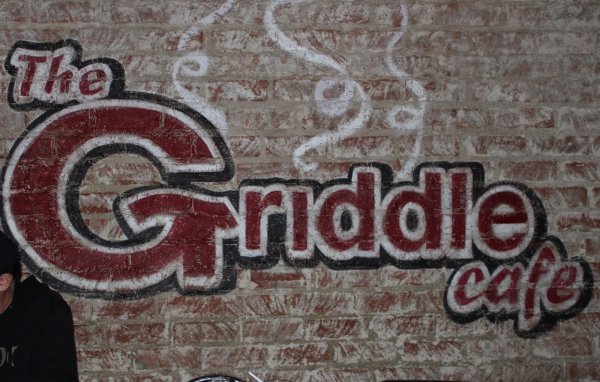 The Griddle Cafe is one of my favorite places to visit in LA and I always take the visitors I love to experience it. Set in the heart of Hollywood, The Griddle Cafe has an extensive food menu ranging from monstrous stacks of creative pancakes to tacos and burgers. Don't be alarmed by the line down the block when you visit. The host, Alex, is great at getting you seated in a timely fashion. Once inside, you will be seated amongst one of the best people watching crowds (fellow diners) and served by a waiter who looks like someone you definitely saw on TV. Find out more at the cafe's website, thegriddlecafe.com.
---
2

The Fashion District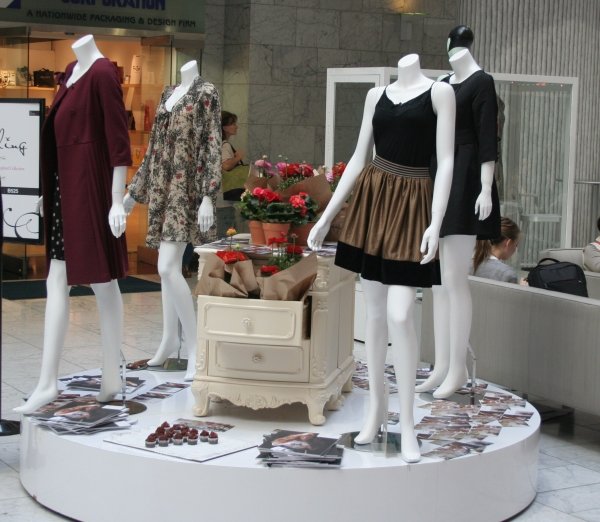 The Fashion District is set in the heart of downtown LA. If you love fashion, this is a must for you, lady. If you have your wholesale license, you'll want to shop for the latest styles for your personal boutique. If you aren't a wholesaler, don't worry! The best time to visit is Saturday mornings around 8am. Park at a meter near Santee Alley and bring cash with you because you are in for a real treat. Every Saturday morning boutiques open their doors until noon and bring out racks of clothes to sell for a highly discounted price of $5-12 on average. These are the same clothes you will find in boutiques off Melrose and other places around town. It's so amazing, you might die and go to material heaven. Check it out beforehand at fashiondistrict.org.
---
3

Urth Caffe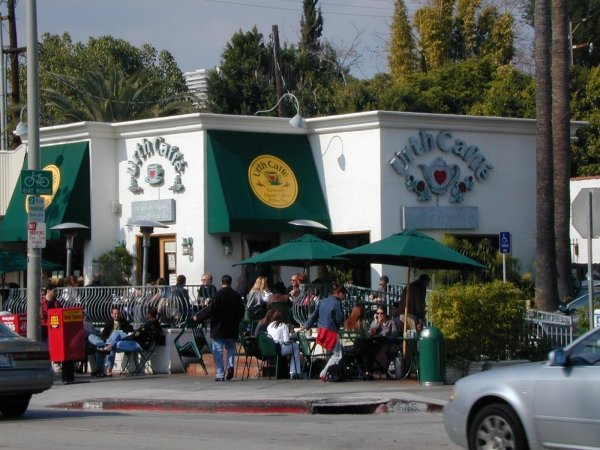 The first time I dined at Urthe Caffe I was an acting student in Santa Monica. Like The Griddle Cafe, everything on the menu was divine and I soon found myself spending all of my lunch money at this one place. When I moved near the mountains of Pasadena I was so sad because the drive to Santa Monica with traffic can bring tears to the most patient of saints. Imagine my scream when they opened an Urthe Caffe literally two blocks north from my apartment? Now I can get my Divine Spice Chai and Tomato Basil Quiche in between writing articles. Urth is awesome because they were America's first exclusively organic coffee company and they treat their employees with great kindness. See for yourself at urthcaffe.com; maybe they'll open a location near you too!
---
4

The Huntington Gardens & Museum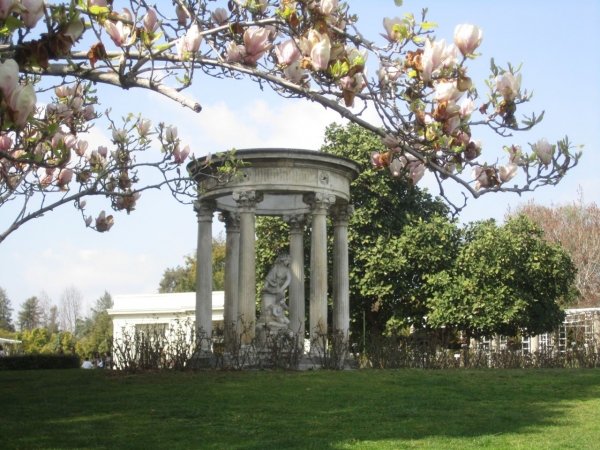 The Huntington Gardens & Museums is such a lovely place. It's just on the other side of downtown LA in the quaint city of Pasadena. Once a home to an incredibly wealthy family, The Huntington is now open to the public every day of the week, except Tuesday. There are two tea rooms, Japanese and English, with surrounding gardens and rich architecture. My favorite spot to sit is the rose garden. On your way out be sure to stop by the gift shop to find one of a kind gifts for every kind of lady. Find out what you'd like to see at huntington.org.
---
5

Buffalo Exchange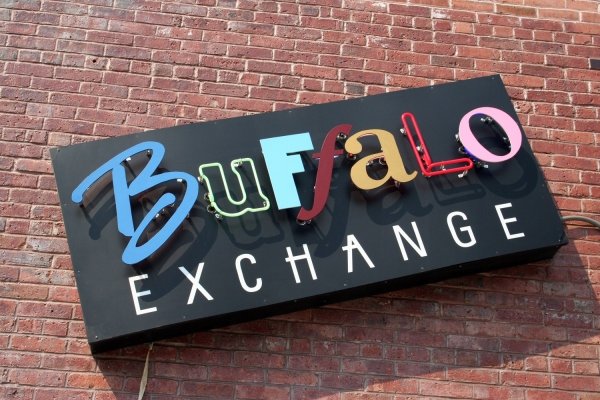 There are several Buffalo Exchange locations throughout the nation, but the La Brea location in Los Angeles is a must visit because many local entertainers drop their clothes off here. In a city that is fueled by the creative you can find the funkiest, rarest and prettiest pieces imaginable for your closet. I've found true treasures in this store location on many occasions. The way Buffalo Exchange works is you bring in your clothes you no longer wear to sell or trade for store credit. If you don't have any clothes to exchange, that's fine. You can simply shop the racks and walk away surprisingly happy. Take a look at buffaloexchange.com.
---
6

Larchmont Wine & Cheese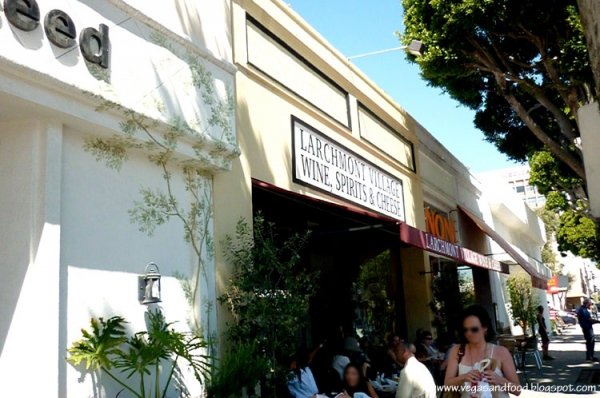 This family owned business will quickly win your heart and taste buds over. They have a vast selection of wine and cheese, obviously from the name of the store. But to add to that greatness, they also make the most delicious sandwiches in town. Once they run out of fresh ingredients the sandwich line closes and you have to wait until the following day to satisfy your craving. While you're there you should definitely stroll around Larchmont; it's lovely and not congested like much of the greater LA area. Find your new favorite sandwich even before you visit by checking out larchmontvillagewine.com.
---
7

Carmela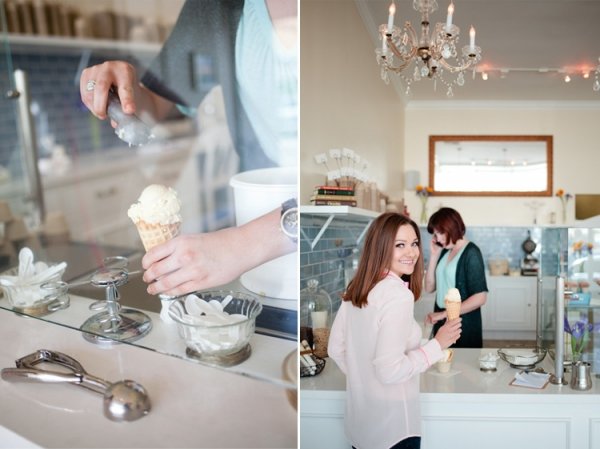 O-M-G this ice cream is so delicious. It's like sweet sweet butter in your mouth. I first tried Carmela at a local Farmer's Market and never forgot the name or taste because it was such a great experience. They now have stores in Pasadena and Hollywood, as well as one off Third Street in central LA. The cool thing about Carmela is that they get really creative with their flavors. You can almost always get your favorite staple flavors like Salted Carmel and Mint Cacao Nib. But if you want to try something seasonal or different, they rotate with flavors like Roasted Sweet Potato, Cardamom and Intelligentsia (yummy espresso). Find out what's on the menu today: carmelaicecream.com!
---
8

The Getty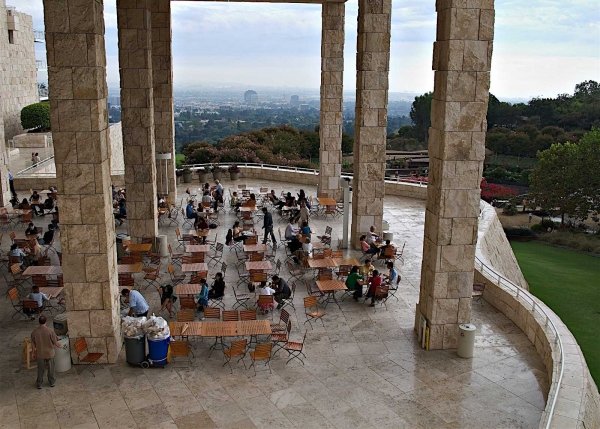 J. Paul Getty viewed art as "a civilizing influence in society" and strongly believed in making art available to the public for its education and enjoyment. Like The Huntington, The Getty also displays fascinating collections throughout the year and has a well manicured garden, though not as large as The Huntington's. If you take a day trip to The Getty, I'd highly suggest dining in The Restaurant. The selection is elegant but not too pricey. It's so elegant that one time I looked up and saw Victoria Beckham and Kate Beckinsale pass through with a small parade of children behind them. That made my week. Even if you don't spot any celebs, you'll love what you see; check it out at getty.edu.
---
9

Hollywood Bowl
You absolutely have to find a way to check out the legendary Hollywood Bowl the next time you are in LA. There is always a rotating calendar with some of the most talented musicians on the planet that grace this Hollywood stage. I had the chance to see my favorite group, Coldplay, at the Hollywood Bowl and if I could I'd do it every weekend. There aren't many places you can experience great music under the stars. See who's coming up at hollywoodbowl.com and plan your visit around your favorite acts!
---
10

Runyon Canyon Park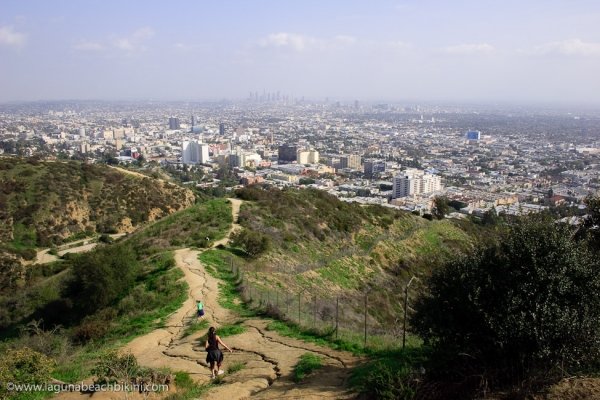 A healthy lifestyle is a must for any Angeleno. Before I moved to LA I never had a gym membership, but once I got here everyone I met had some kind of fitness regimen. Runyon Canyon is the place to go if you want to hike with all of the aspiring actors and even a few successful entertainers in this town. You can bring your dog, boyfriend, camera, you name it. Once you reach the top there is a beautiful stopping point where you can take a #fitspo selfie for your social media sites. The view may be a little hazy depending on the day though, because fog is a part of the LA experience unfortunately. See where you could be working out at runyoncanyon-losangeles.com.
---
11

FIDM Museum & Galleries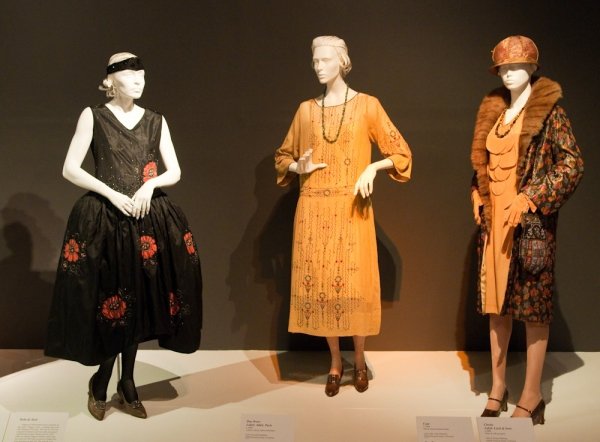 The third museum on this list of places to visit in LA is the FIDM Museum. It's in the same area as the Fashion District and if you are a fashion lover you will love the extensive history of clothing on display. It's a generous organization that won't charge you a dime to view its beautiful collections. Find out if anything strikes your fancy by visiting fidmmuseum.org.
There are so many reasons to love LA and this list of places to visit doesn't even begin to scratch the surface. Do you have a favorite place in LA you would add to the list?
More