Share
Breakfast has always been one of my favorite meals of the day, and I find that the most satisfying morning meals are ones full of flavor. Oh, and let's not forget the importance of fiber, protein and a little healthy fat. A bowl of cold cereal just won't cut it for me, and a stale bagel is out of the question. I want something really delicious and satisfying that also doesn't leave me in a food coma after I eat it. There are some simple, satisfying morning meals that everyone can incorporate into their day. It doesn't take too much time, and a few of these can even be made ahead in bulk if you're short on morning meal time. Try some of these satisfying morning meals, and if you're normally not a breakfast person, I hope these might change your mind!
---
1

Blueberry Banana Breakfast Shake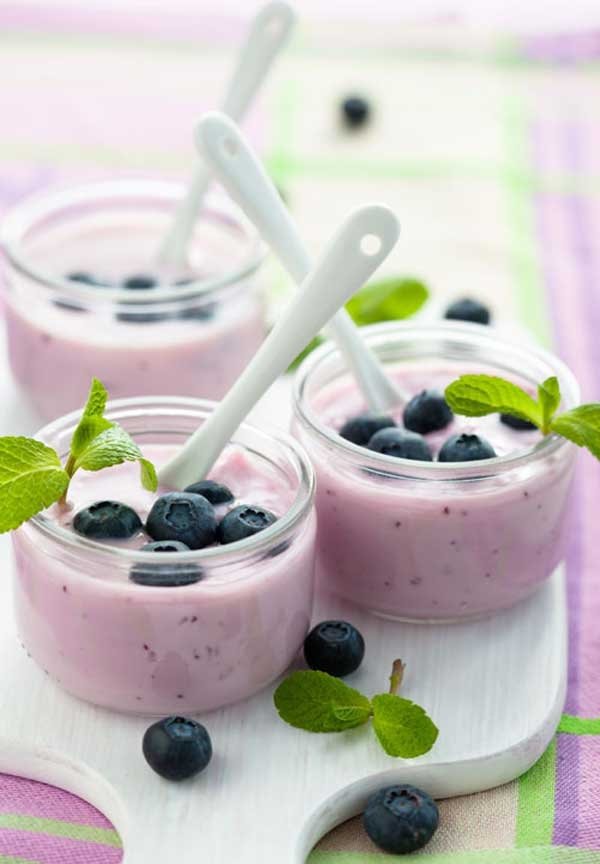 One of the best flavor combinations for satisfying morning meals has always been blueberry and bananas. Many people enjoy this in the form of pancakes, muffins or oatmeal, but how about trying it in your blender in the form of a healthy shake? I love blueberry and banana flavors together, and since I watch my sugar intake, I only need to use a teeny bit of banana to get in the full flavor bananas offer. The best tip is to freeze bananas in 1 inch chunks when they're incredibly black and ripe. They're sweeter and will be more intense in flavor, which means you can use less. Blend some frozen blueberries, 1 small cube of banana, plain yogurt, stevia, unsweetened vanilla almond milk, ice cubes and a scoop of vanilla protein powder. In just minutes you'll have an amazing breakfast shake that's full of flavor, light on your stomach and incredibly satisfying!
---
2

Eggs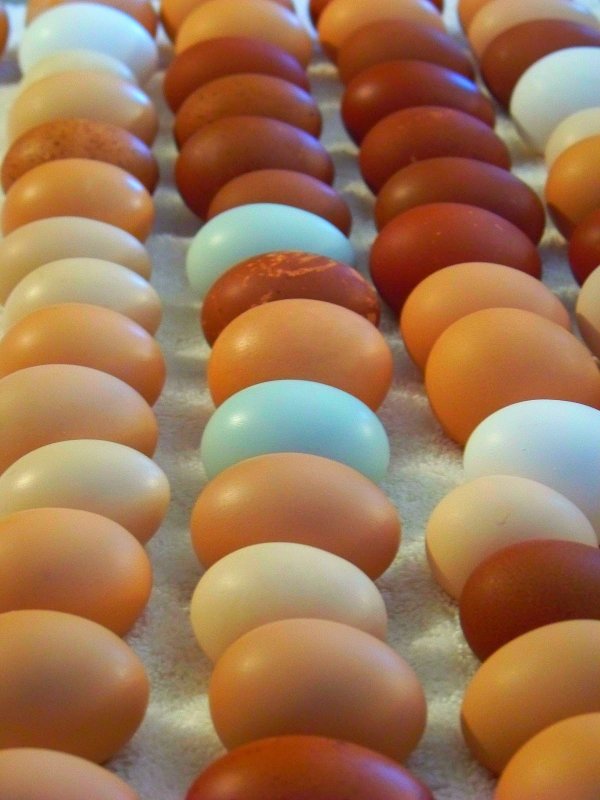 Eggs are an incredibly satisfying morning meal, and if you enjoy them, be sure you eat some for breakfast! Though they're great to have anytime of the day, eggs have been found to have more satisfactory effects at breakfast than any other meal. Eggs are rich in chromium, a B vitamin that stalls sugar cravings and enhances satisfaction. They are also rich in other B vitamins that can help elevate your mood and metabolism. Serve them however you like. One really tasty way is scrambled with some fresh tomatoes and spinach, with black pepper. Simple, delicious and nutritious!
---
3

Greek Yogurt and Berries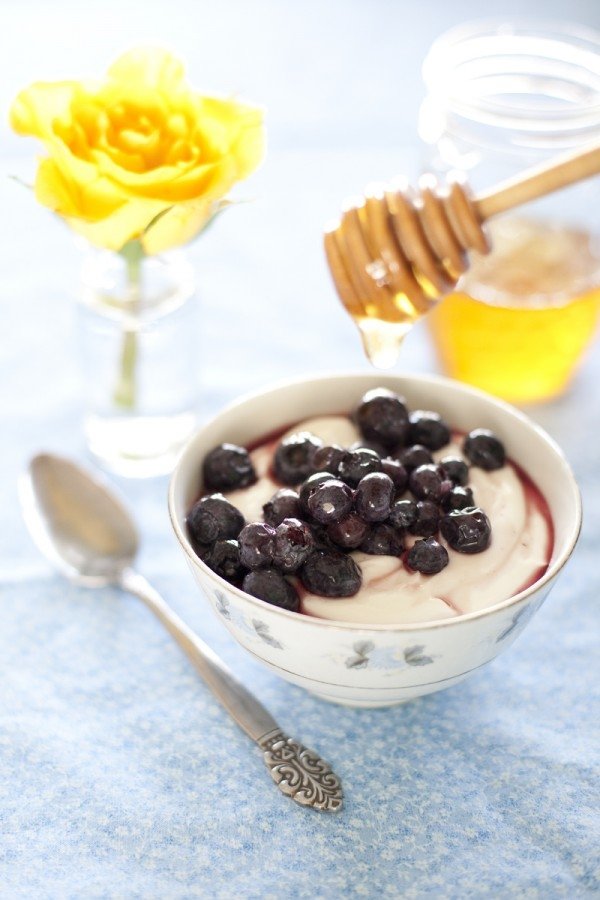 Greek yogurt is one of my favorite foods because it's creamy, healthy and it's really satisfying anytime of the day. It works great for breakfast because it's light on the stomach, low in lactose and it's less dense than eggs or meat. I would advise choosing plain and unsweetened and sweetening with vanilla liquid stevia, the skinny sweetener, as I call it. Then, add some berries and top off your yogurt with some cinnamon. Berries are full of fiber to help fill you up and promote healthy digestion. They're also rich in vitamins and antioxidants your body needs to start each day on the right foot. A little cinnamon will help to stabilize your blood sugar and enhance the taste as well. Feel free to add a tablespoon of raw nuts or nut butter for healthy fats if you want. This will increase the staying power of this yummy breakfast, and also help your body better absorb all the nutrients.
---
4

Breakfast Wrap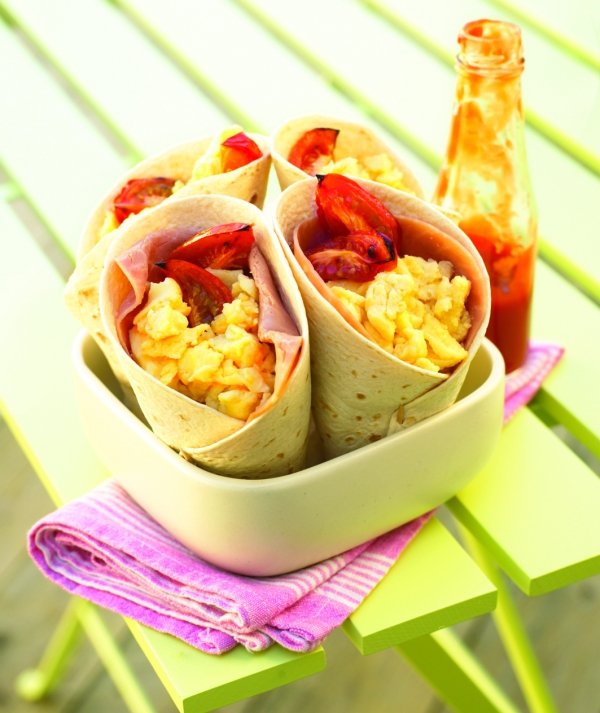 For all you wrap fans out there, I've got a much healthier, yet still satisfying option for you outside of the usual burrito wraps you might eat. To make a healthy breakfast wrap, take a sprouted grain or whole grain tortilla wrap, and smear it with about 1 tbsp. raw almond or cashew butter, 2 tbsp. plain Greek yogurt, add in some fresh berries and a tbsp. ground flax. Roll it up, and enjoy a healthy, sweet and satisfying breakfast wrap instead of your greasy burrito! Or, for a savory twist, spread your wrap with some hummus or salsa, and add in some spinach and egg whites. Sprinkle a little black pepper or red pepper flakes, and you've got an incredibly healthy breakfast wrap in under 5 minutes.
---
5

Green Superfood Smoothies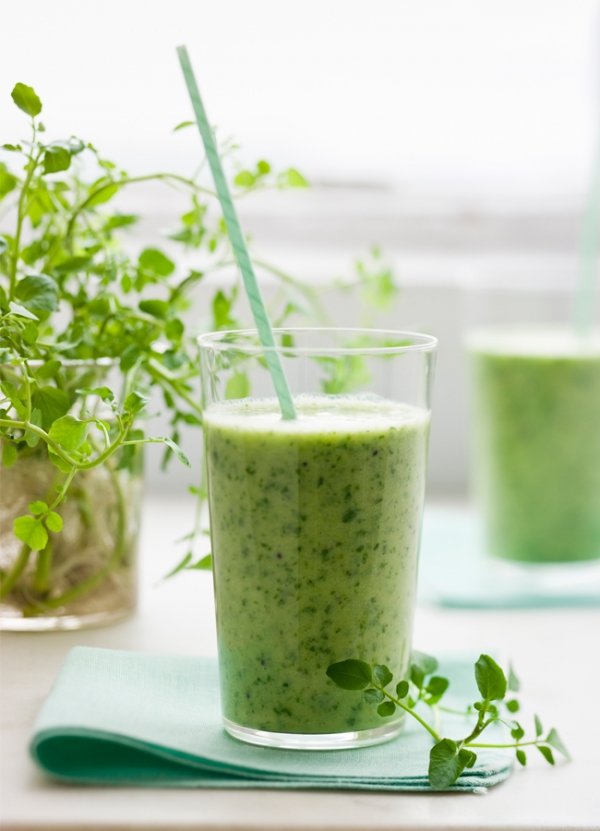 Now, let's get onto one of my favorite satisfying morning meals: smoothies. I adore smoothies to no end, and especially green superfood smoothies. I don't sweeten mine up with lots of fruit either. For a better effect on my blood sugar, I use mostly greens, frozen cucumbers, frozen almond milk cubes and stevia to sweeten. Add in a few superfoods like acai powder, raw coconut butter, maca powder and cacao nibs, and you've got a delicious smoothie that really satisfies you for hours. I also add in a no addded sugar plant-based protein powder for more satisfaction. My favorite brands are Vega One, Sunwarrior Warrior Blend and Manitoba Harvest Hemp Protein. This is also an amazing meal for your metabolism, skin and hair. If you like fruit in your smoothie, feel free to add in some frozen berries or kiwis, which are incredibly beneficial for your hair, skin, nails and weight. They're also low in sugar and won't affect your glycemic index like fruits higher in sugars will.
---
6

Steel Cut Vanilla Bean Oatmeal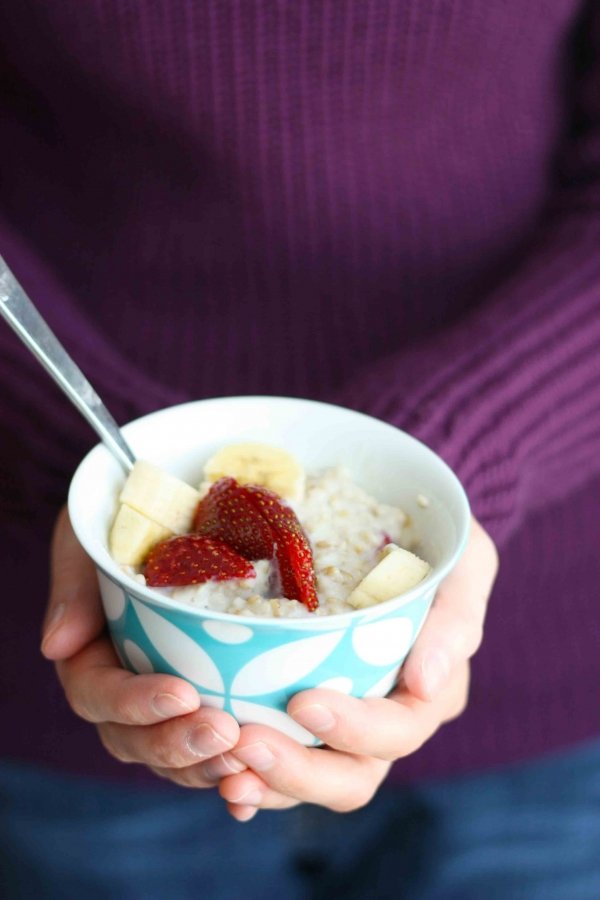 Oatmeal is also one of my favorite breakfast foods for long standing power. Oatmeal really does "stick to your ribs," like they say, but don't worry- they're also fantastic for your metabolism! Oats are one of the most low carbohydrate grains, and they're higher in protein per serving than most. Even quinoa's protein and fiber content doesn't compare to oats' protein and fiber content per serving. Per half cup, oats have 7 grams of protein, 6 grams of fiber and only 3 grams of fat for only 160 calories. I like to cook steel cut oats in my slow cooker overnight because steel cut are more slowly digested, which means they satisfy you longer. This is because they're less processed than flattened, rolled oats are. I still love rolled oats, but when I want a more satisfying breakfast, I go with steel cut. You can cook them in the slow cooker so you don't have to stand 30 minutes over your stove each morning, and they're ready to eat when you wake up. Just cook them on low with a ratio of 2 cups water or water and almond milk to 1/2 cup oats, add some sweetener of choice and let them cook for 8 hours. I simply turn them on at 10 p.m. at night, and they're ready at 6 a.m. when I get up. To make your oats more satisfying, add in fresh vanilla bean specks or vanilla extract. Vanilla is one of the most satisfying flavors you can consume, and vanilla is a natural anti-stress agent. This makes it perfect for mornings when we can be a little frazzled! Plus, the lovely specks of vanilla bean in your oats are nothing short of amazing and you'll wake up to an amazing smell each day! I suggest you cook them in the slow cooker with the oats for a better flavor and consider a dash of cinnamon when they're done.
---
7

Yogurt Overnight Oats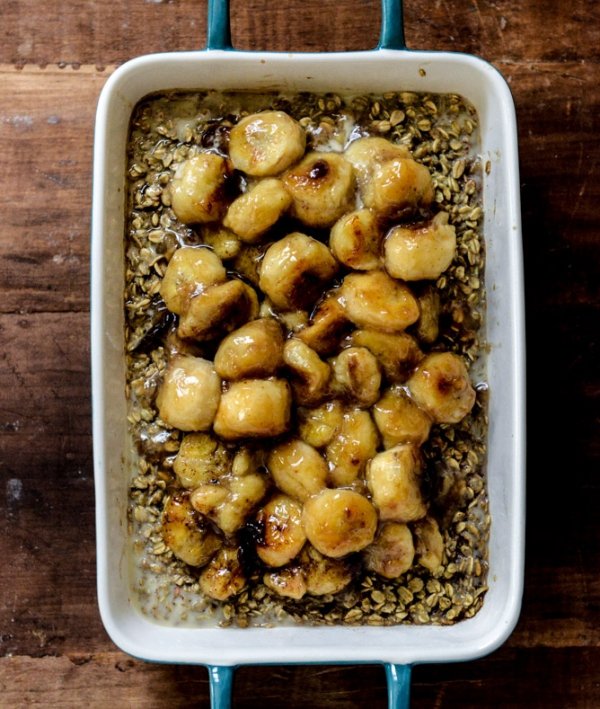 If you really want a fast breakfast, then just make your oatmeal the night before and keep it in the fridge. Simply place ½ cup rolled oats in a glass jar or ready-to-go container. Add in 1 cup of unsweetened vanilla almond milk, and stir in 1 cup of nonfat, plain Greek yogurt. Then, stir in some stevia, perhaps some berries or banana, if you like, a few chia seeds or raw nut butter and stir it all up. Let it sit in the fridge overnight, and in the morning, it will be nice and thick and ready to eat, no heat required. Feel free to experiment with your own flavor preferences that will satisfy you the most. The combinations for this easy meal are endless!
Do you have a favorite breakfast that makes a great satisfying morning meal? Share it with me, if you don't mind!
More