Share
Food has become an essential feature of the holiday experience. So many more of us are eschewing fast food chains we know from home for a taste of local fare. And for many of us, the real adventure is a foray into street food. So which street food aromas should you follow your nose to for a delicious feast ?
---
1

Bite-sized Murtabak, Singapore and Malaysia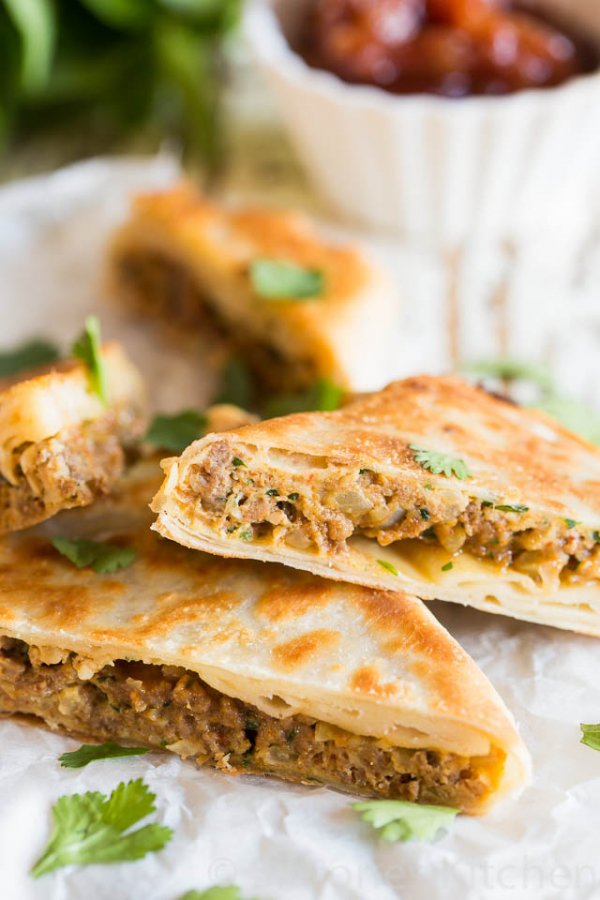 If you like spicy food, you'll love murtabak, one of the world's best street foods. It's nothing like the Singapore noodles you ate last Easter in New York! Murtabak resembles a filled pancake that looks like a rolled up crepe someone has cut into bit-sized squares. In Indonesia, this dish is called martabak manis and served with a thicker dough and sweet filling. Consumed as a quick snack throughout Singapore and Malaysia, where you can find murtabak in markets, at street stalls and in food courts, this fast food changes its flavors with location, sometimes served with a side dish of curry in Malaysia or with a Chinese-style egg and green onion filling in Singapore.
---
2

Ich Liebe Curry Wurst, Germany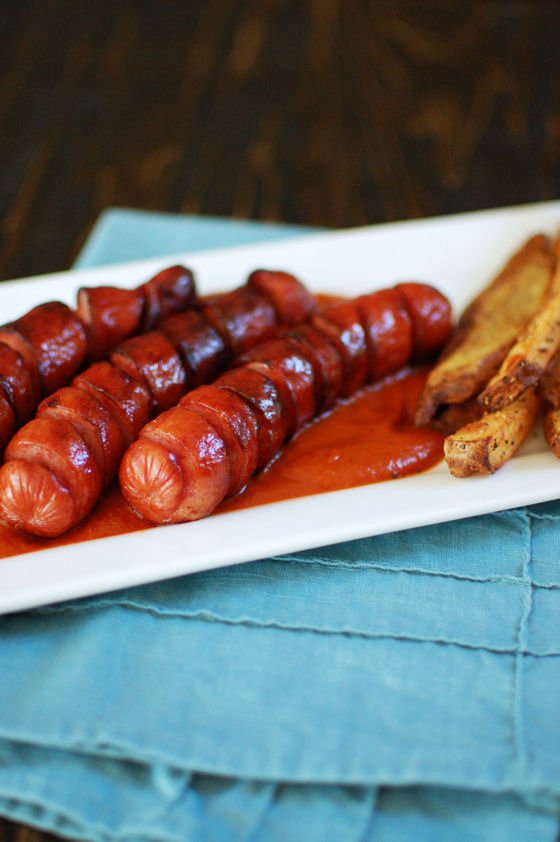 Singer songwriter Herbert Grönemeyer dedicated a song to Germany's national dish, the Curry Wurst, available at food stalls, trucks, markets and food halls everywhere. Legend has it that an enterprising housewife called Herta Heuwer managed to procure some curry powder from British soldiers in bombed out Berlin in 1949. All food was in short supply, so spices like curry were like gold dust. She used the powder to make a tomato based curry sauce and spread it all over fried, chopped sausage. In that glorious moment, Curry Wurst was born. Since that day, industrious German chefs have created a never-ending list of different types of sausages to go with their secret curry sauce creations - to complement hundreds of different types of German beer, for this is the ultimate beer snack.
---
3

National Speciality Chivito Al Pan, Uruguay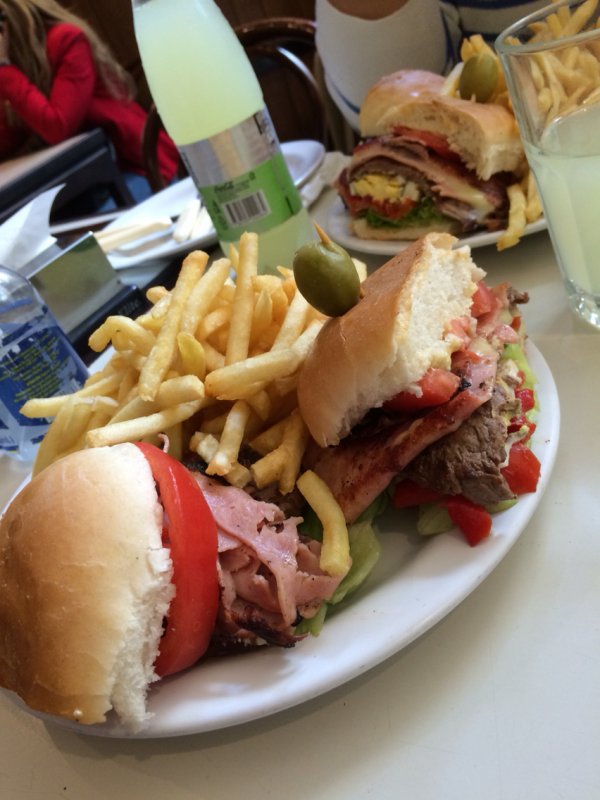 If you can get your gob around it, try Uruguay's enormous steak sandwich, one of the cheapest and best street foods money can buy. Although humble in origin, this dish has grown into a flamboyant ambassador for the Uruguay's cuisine. Cheap, tasty and readily available, the Chivito al Pan is the best way to taste the country's famous beef. A respectable chivito begins with two slices of bread dripping with mayonnaise. The filling comprises of a cholesterol onslaught of ham, bacon, grilled steak, boiled or fried egg and a topping of mozzarella cheese. To give a token appearance of healthiness, there are a few vegetables lurking among all this meat: tomatoes, lettuce and grilled peppers, sometimes pickles, mushrooms, hearts of palm or olives add color and vitamins to the proceedings.
---
4

Praise the Potato with Kelewele, Ghana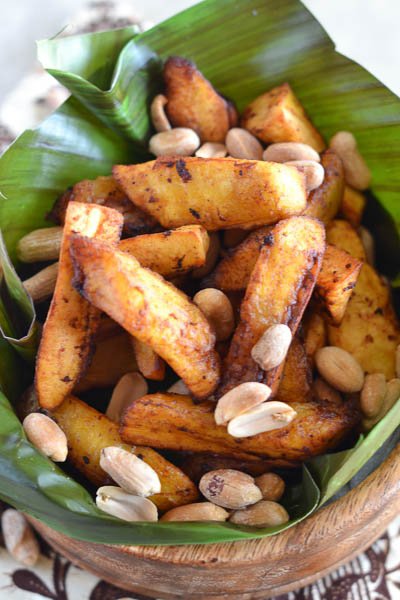 One of the world's most versatile agricultural products, the plantain, makes the divine basis for Kelewele, Ghana's own version of French fries. Spicy and succulent, a Kewele consists of ripe plantain cut into long strips, sprinkled with salt, ginger and fresh chili, deep-fried in veggie oil or sometimes roasted over a charcoal stove. Served in a piece of newspaper as an after-dinner or night-time treat, the Kelewele is crunchy and pleasantly spicy, with an aftertaste of sweetness and gingery fire. Beware, this plantain delight is highly addictive!
---
5

Bargain Yangrou Chuan from North-western China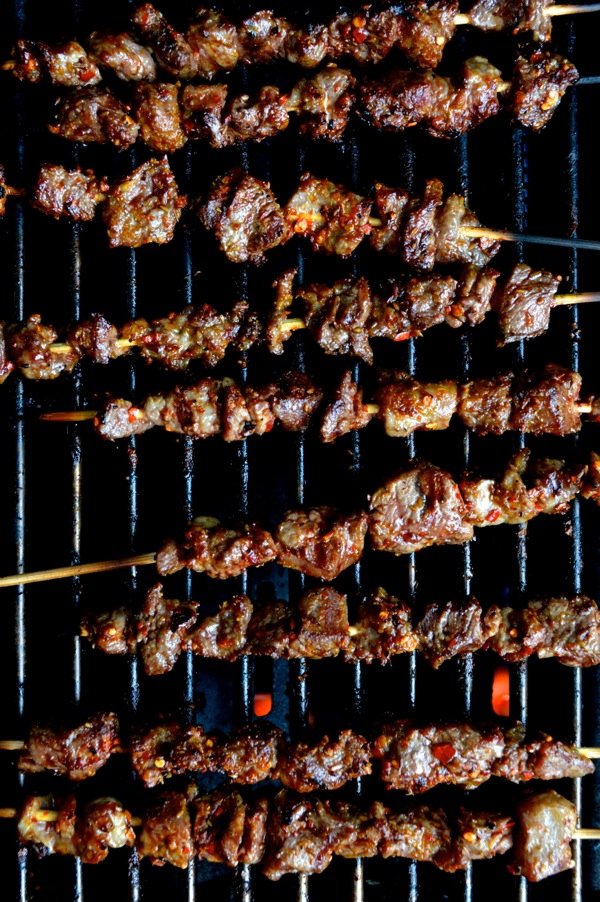 If you happen to be strolling through one of Beijing's hutong neighborhoods one evening or find yourself in a side street in Xi'an, follow your nose, for it will lead you to the nearest stall selling one of China's best street foods, the Yangrou Chuan, a concoction of smoky grilled meat spiced with cumin. For just one yuan per skewer you can taste one of the best mutton kebabs you'll ever have. Stalls selling a high quality product are usually surrounded by a throng of people, so direct your feet to one of those and order six skewers to line your tummy before embarking on your night out.
---
6

Tasty Pastel De Belém, Portugal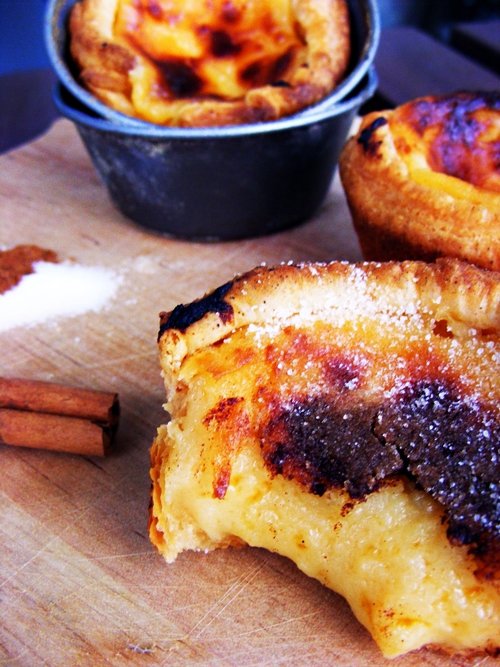 For anyone with a sweet tooth it is virtually impossible to pass by the chance of buying a cluster of freshly baked Pastel de Belém, a small baked tart with a flaky pastry base and a sweet, creamy filling that is made from egg-custard and often topped with a sprinkling of cinnamon. Lisbon is the best place to buy this sweetest of street foods, for here the Antigua Confeitaria de Belém sells no fewer than 19,000 of these little tarts a day, a sure sign as to quality and taste. Just three people know the secret ingredients to this dish and preparation only takes place behind closed doors. The aroma of cinnamon and custard is almost overwhelming, as you're standing in the queue, waiting for your turn to bite into this delightful morsel of Portugal.
---
7

Develop a Taste for Jerked Pork, Jamaica and Caribbean Islands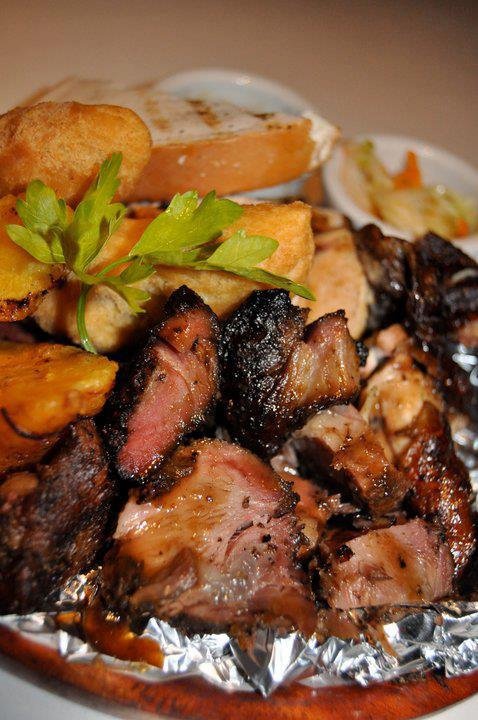 A true Caribbean classic, jerked or cured pork was traditionally smoked over pimento wood and berries, which lend their aroma to enhance the flavor. A dry rub of eye-watering hot chilies, allspice and various herbs is applied before the meat is cooked. Jerked pork should be bursting with flavor, be tender and juicy, when you bite into it. After the first wave of heat from the fruity chilies comes the sweetness of the meat to sooth your tongue. Each morsel should reveal a hint of allspice, nutmeg or cinnamon and every bite should be noisy, for jerked pork must have a blackened and sticky crust, or it's just barbequed meat, but not a classic Caribbean dish. Highly addictive!
---
8

Try Spicy Burenwurst in Vienna, Austria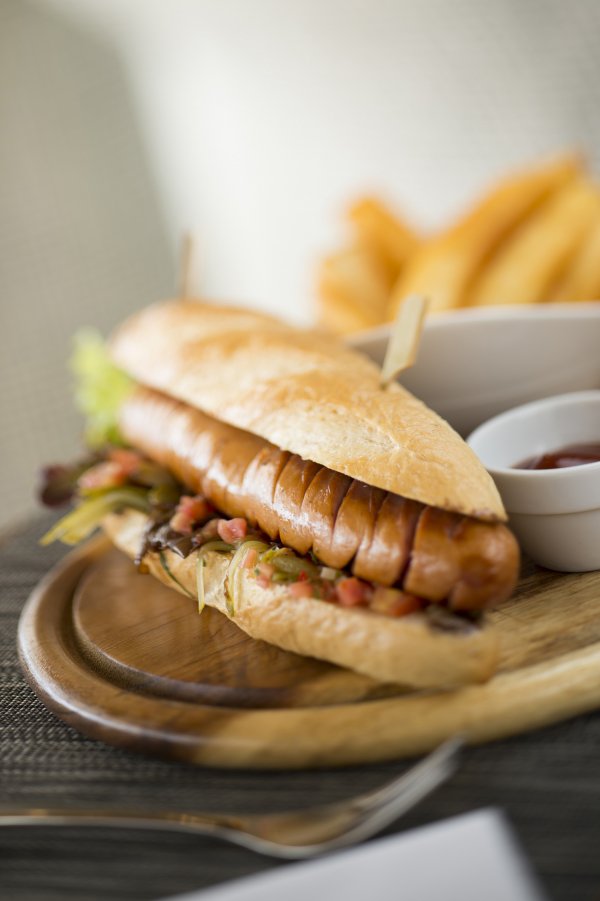 Vienna's famous Naschmarkt is a great place to sample a wide range of Austria's best street food. Starting with the basic Frankfurter, which is a far more delicious sausage than served in say Britain or the US, hungry tourists are handed a well-cooked Frankfurter with a slice of white or rye bread and a generous helping of mustard or ketchup. If you like cheese, order a Käsekrainer, which is a fried sausage with cheese inside. The star of the sausage range is the Burenwurst, a thick and spicy sausage with bits of ham inside. Also good are the Bosna, a spicy sausage served in a long roll and accompanied by spicy mustard curry and fried onions. If you like a taste of Hungary without having to travel across the border, try a Debriziner, a spicy fried sausage that is a national dish in Hungary.
---
9

Have a Lamb Merguez Sandwich in New York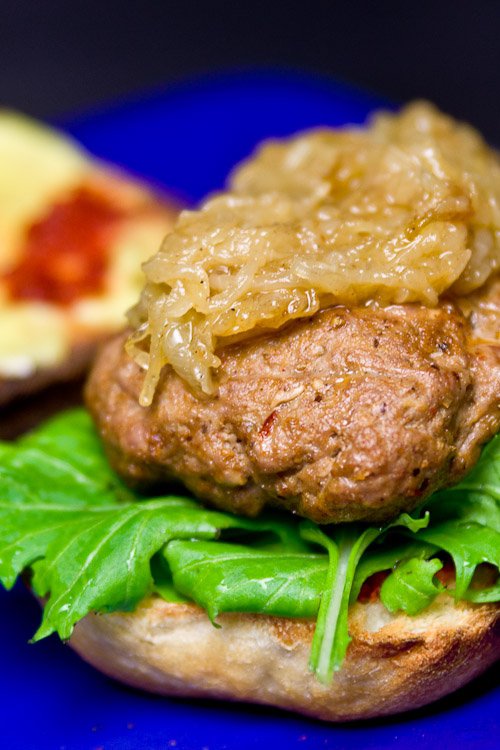 If you are planning to spend time in New York, forego the expensive restaurant offering of roast lamb, pass by the Taco Trucks and sample some of the best street food in trendy Gramercy. The Bistro Truck in Ridge Street sells mouth-watering delicacies of the lamb variety, very timely for Easter celebrations. The menu includes enormous roast lamb burgers and lamb platters, lamb brochette, juicy Dijon chicken and great fries. The enormous and utterly delicious Lamb Merguez sandwich will fill you up nicely, before you head to New York's famous Easter Parade.
What street food adventures have you had? Tell us where so we can enjoy them too.
More